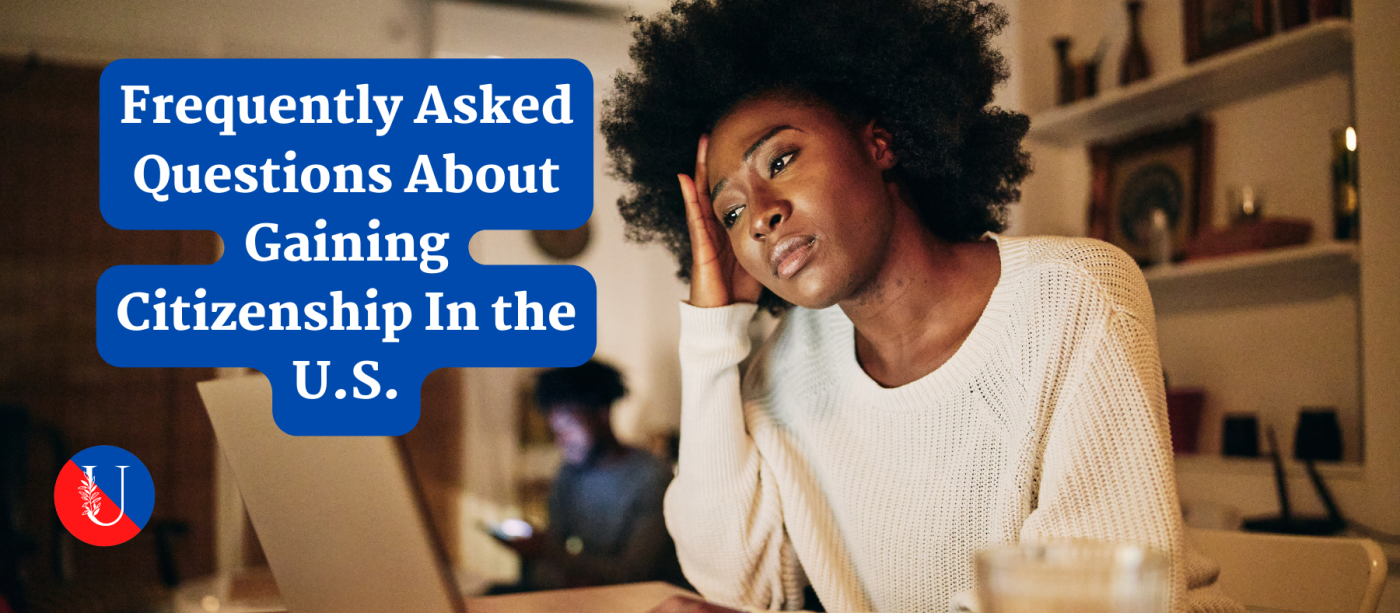 Frequently Asked Questions About Gaining Citizenship In the U.S.
Dec. 12, 2022
You want to become a U.S citizen, but you don't feel 100% confident in the process. It is very intimidating at first and it's hard to know where to start. This blog provides you with the answers the most common questions about the citizenship process.
How Do I Become a U.S. Citizen?
You can become a citizen of the U.S. through naturalization. Some of the most common paths to naturalization include being the child of a U.S. citizen, being married to a U.S. citizen, being a lawful permanent resident for five years, or serving in the U.S. military.
How Much Does the Application Cost?
Applying for U.S. citizenship costs $725. If you receive public benefits, you may be able to apply for a waiver of the fees. Hiring an attorney will add to this cost but it is the recommended course of action. If you have any questions about why you need an immigration attorney see our other blog post
https://www.usherlawfirm.com/resources/blog/5-reasons-why-you-need-an-immigration-attorney/
What Tests Will I Need to Take?
You will need to take an English and civics test. You should study your English prior to applying, but keep in mind that there are exceptions if someone who is applying cannot learn English. The civics test is an oral test, and you will be asked 10 out of 100 possible questions. You must answer six out of 10 questions correctly to pass.
What If I Fail the Tests?
Don't worry; you are given two chances to pass the English and civics tests. If you fail any portion of them, then 60 to 90 days after your initial interview, you can be re-tested.
Can I Legally Change My Name While My Application is Processing?
Yes, you are allowed to do this. You'll just need to show USCIS the document stating your legal name change, such as a marriage certificate or court order.
Can I Apply for Naturalization More Than Once?
You can apply for naturalization as many times as you need. There is no limit. However, you will have to pay the application fees every time.
What's the Waiting Period for Becoming a Citizen?
You must be a lawful permanent resident for five years or be married to a U.S. citizen and living with them for three years before you are eligible to become a U.S. citizen yourself. If you are trying to gain citizenship through marriage, keep in mind that you will be tested to prove that your marriage is actually real. This is to prevent people from getting married to gain U.S. citizenship.
Can I have Dual Citizenship?
When you become a U.S. citizen, you renounce your allegiance to other countries. However, you can have dual citizenship – as long as your home country allows it. Some do not, and you may have to give up that citizenship. You'll need to decide if it's the right move for you.
Contact a Florida Immigration Attorney
Do you have more questions? Call us today - we have paralegals standing by.