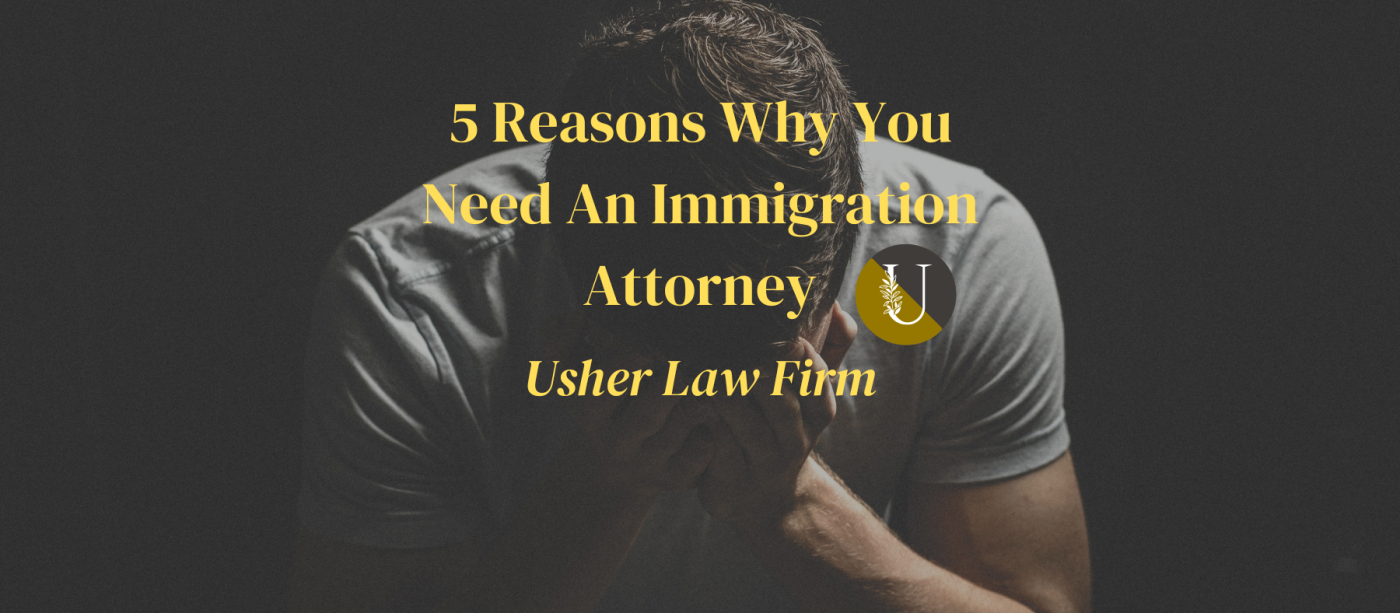 Why You Need An Immigration Attorney
Nov. 29, 2022
Navigating any part of immigration law is not a journey that you would want to go through alone. There are long paperwork processes that even natural born U.S. citizens would struggle with, let alone those of us who English is not our first language.
Do not let poor or insufficient legal representation be the reason you or your loved ones have to be uprooted from their homes. Here are 5 major reasons why you would need an immigration lawyer.
A Good Immigration Lawyer Avoids Big Mistakes
Filing the correct paperwork is an important part of any immigration process. The paperwork is usually detailed and meticulous work. It takes a keen eye and experience to catch important mistakes and correct them before any negative repercussions occur.
An experienced immigration attorney can walk you through the correct steps without allow mistakes that derail your chance to get the authorization you desire.
Experience
One of the most important benefits that come with hiring an immigration lawyer is that you now have an expert on your side.
You see, its invaluable to hire someone that's done it before thousands of times for people that are in the same exact position you are in now.
Understanding the law is one thing, knowing how to have success within the system is another.
Options
No matter what your situation is, you have options. An expert immigration attorney can lay out options for you, making sure that you understand the scope of your circumstances. These situations can be very sensitive and urgent, it is important to make sound and educated decisions in this time.
Advise as a Permanent Resident
Even after obtaining a work visa or permanent U.S. residency, immigrants still have special laws that apply only to them. If you don't follow these laws during your time in the country, you could be deported before your visa is expired or after acquiring permanent resident status. A skilled immigration lawyer can help understand these laws so you don't endanger your status as an immigrant with residency in the United States.
Path to Citizenship
Most immigrants are working towards the American dream - U.S. citizenship. An expert attorney has made this dream a reality for thousands of immigrants, completing their journey to becoming a U.S. citizen.
An immigration lawyer has in-depth knowledge of the blueprint for citizenship, and can impart that wisdom to you during every confusing and complicated step in the arena of immigration law.
No immigration procedure is easy, and most of the time, there are many steps to take and papers to file. You might feel like you're in over your head, especially if English isn't your first language. No matter what you're trying to achieve, a skilled immigration lawyer can guide you through this complicated process, one step at a time.